2017.11.11 Saturday
Creative Counting Cream!
This month we're learning about seasons, and since it's fall we decided to talk about one of the favorite fall treats in America: pumpkin pie! Pumpkin pie is made from pumpkin puree, and a crust. After it's baked, it's traditional to add whipped cream on top of it. This week we made our own paper pumpkin pies!
First we started with our brown crust, and glued our orange pumpkin puree onto it. We used lots of glue!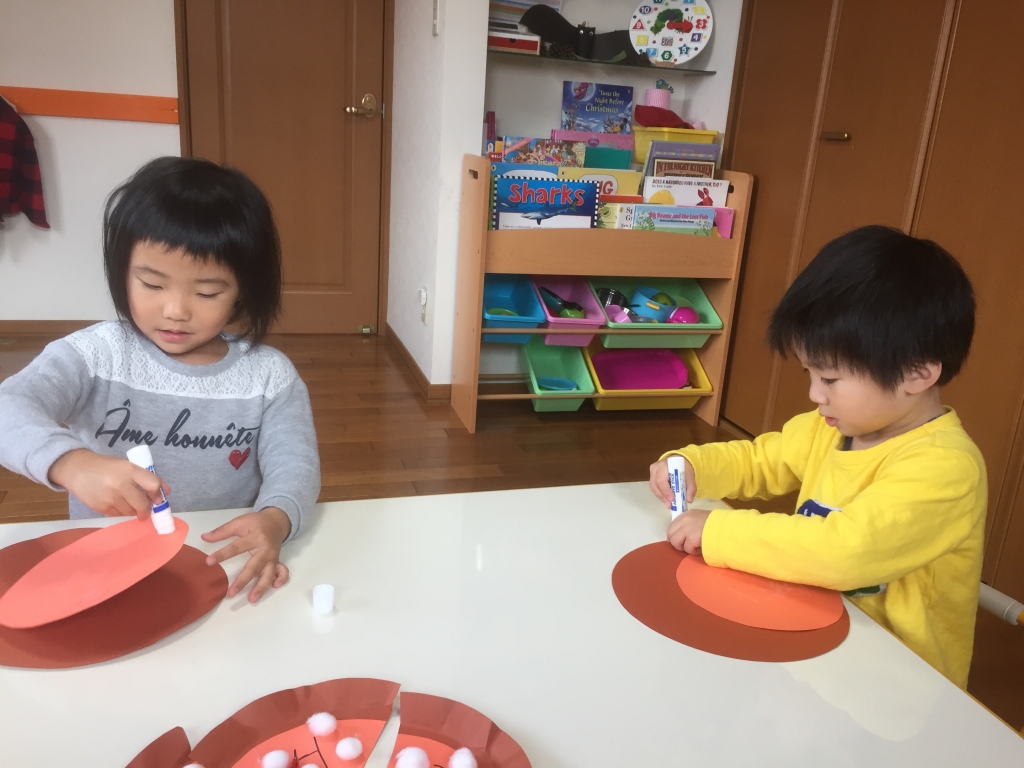 Then we had to bend the crust around the orange pumpkin. It was hard, but we did it!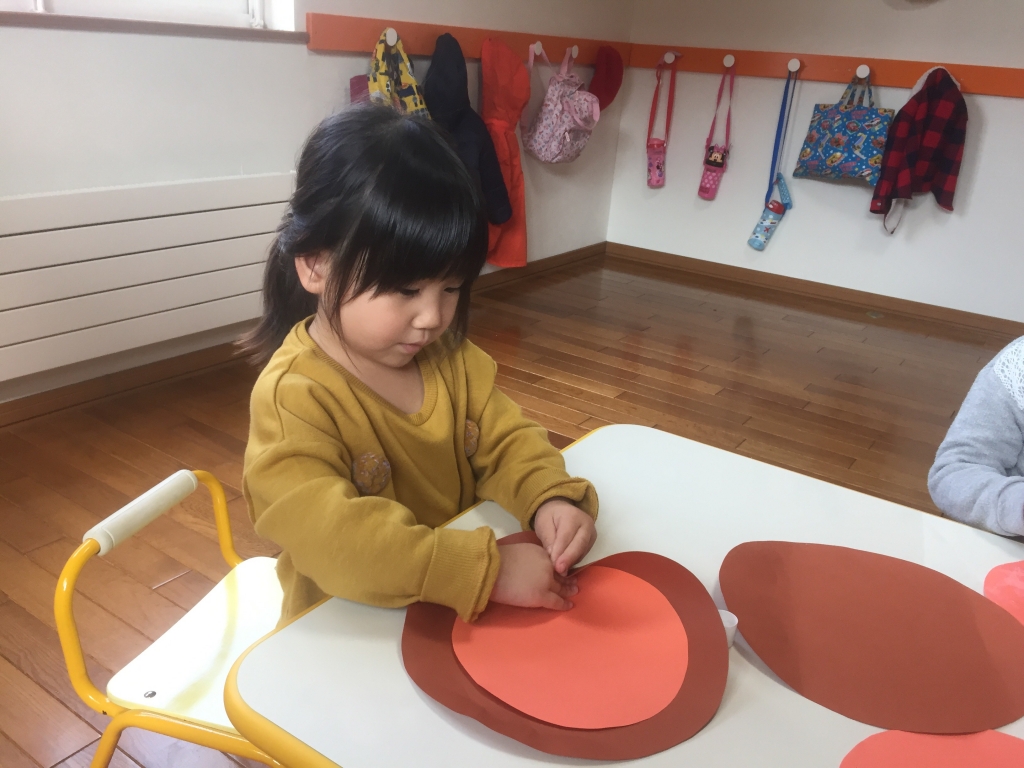 After that Ms. Ali folded and cut our pies into four pieces. She also wrote numbers on each piece. Then the real fun began! We were given bowls and spoons with cotton whipped cream in them!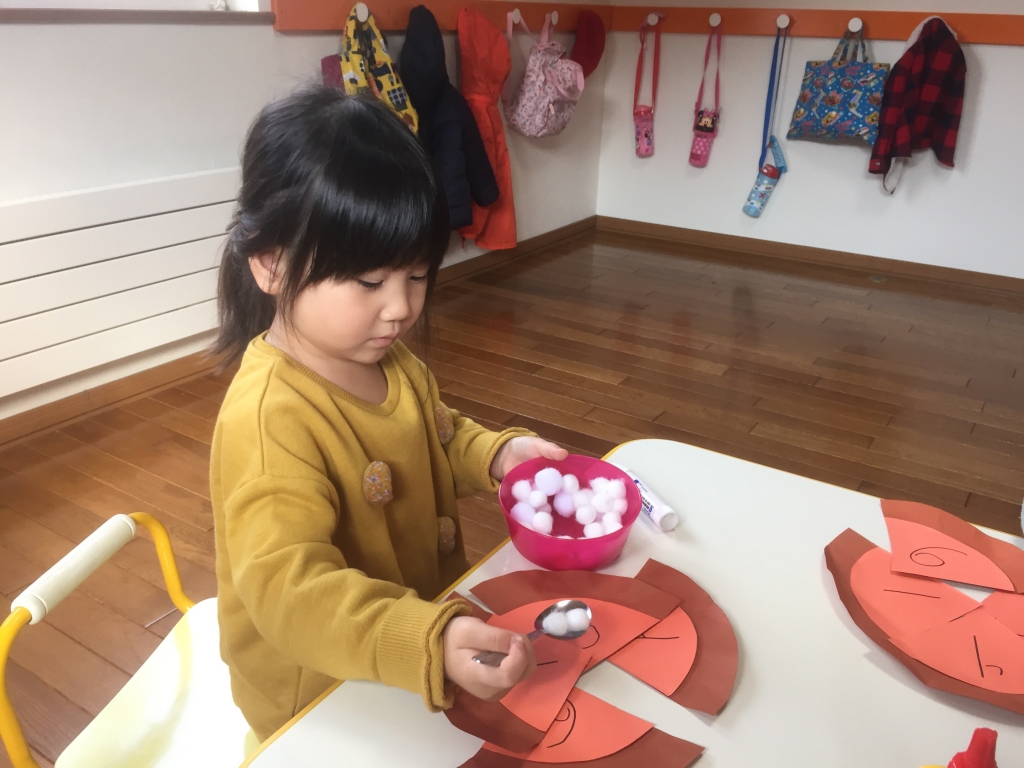 We had to use the spoon to scoop out the same number of whipped creams as written on the slice of pie. We also had to put the right number of dots of glue on each piece. It was hard, but a lot of fun!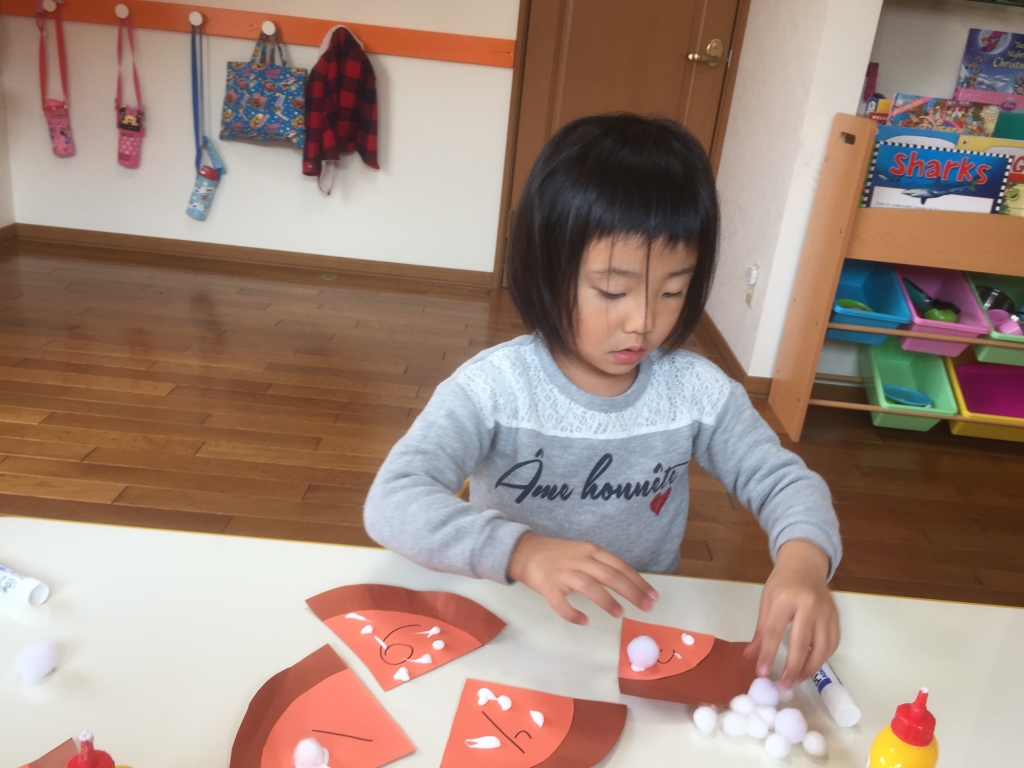 When we finished we had four slices of pumpkin pie with lots of yummy whipped cream on them! Good enough to eat! We also had some sticky glue hands, but we washed those off.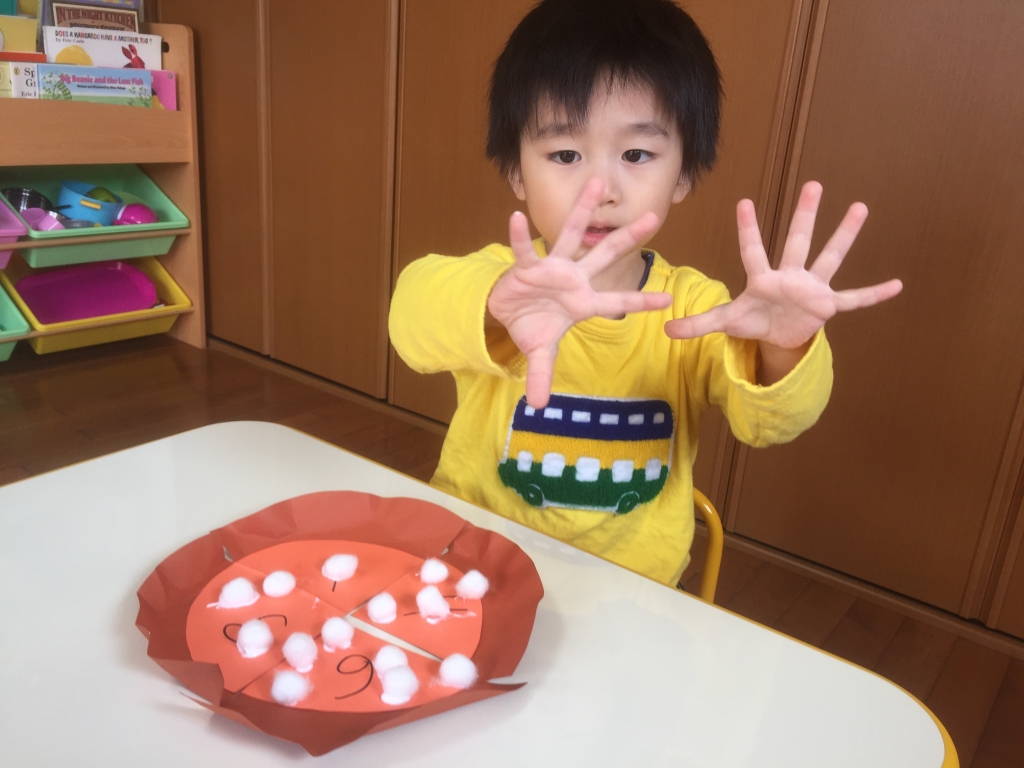 Fall has a lot of fun activities around it. Next week we'll get to make wreaths with fall leaves! We can't wait!