2017.11.28 Tuesday
Exploring Seasons
This month our theme is seasons, and what a great time for it! We have watched autumn leaves fall, and snow, too! As the seasons change we get to understand more about our world and how it works. We had a special excursion this Tuesday to Miharashi Park!
After play time we bundled up and drove to the park. In the car we did our circle time, singing all our daily songs. It was a little hard, but we had fun!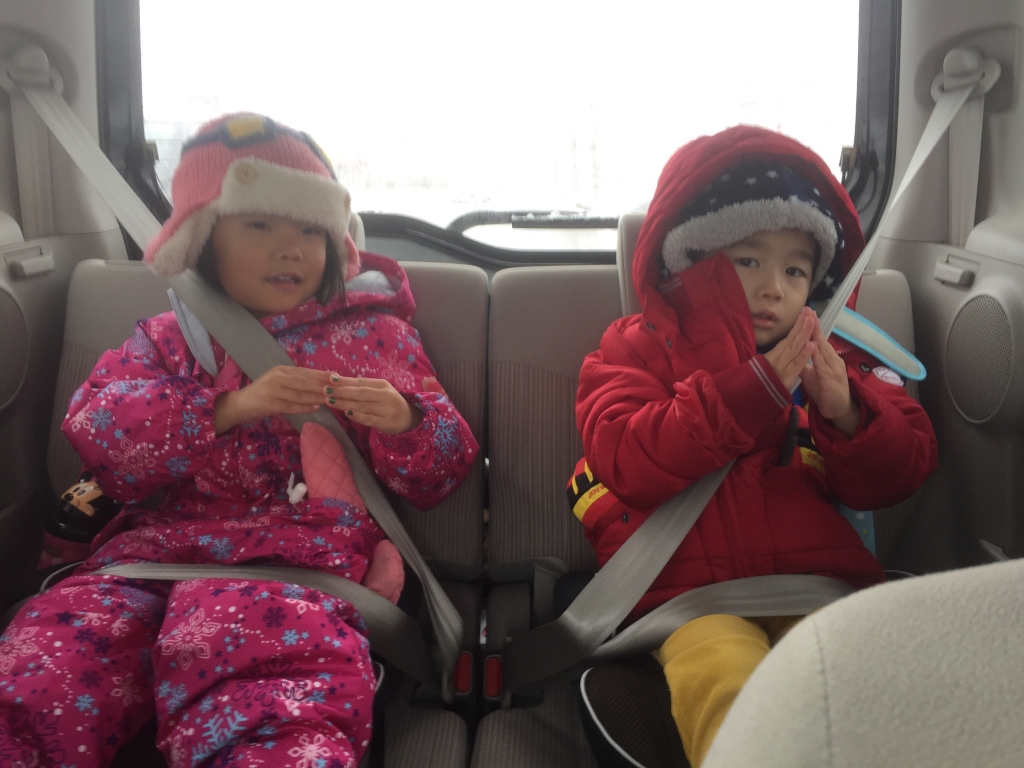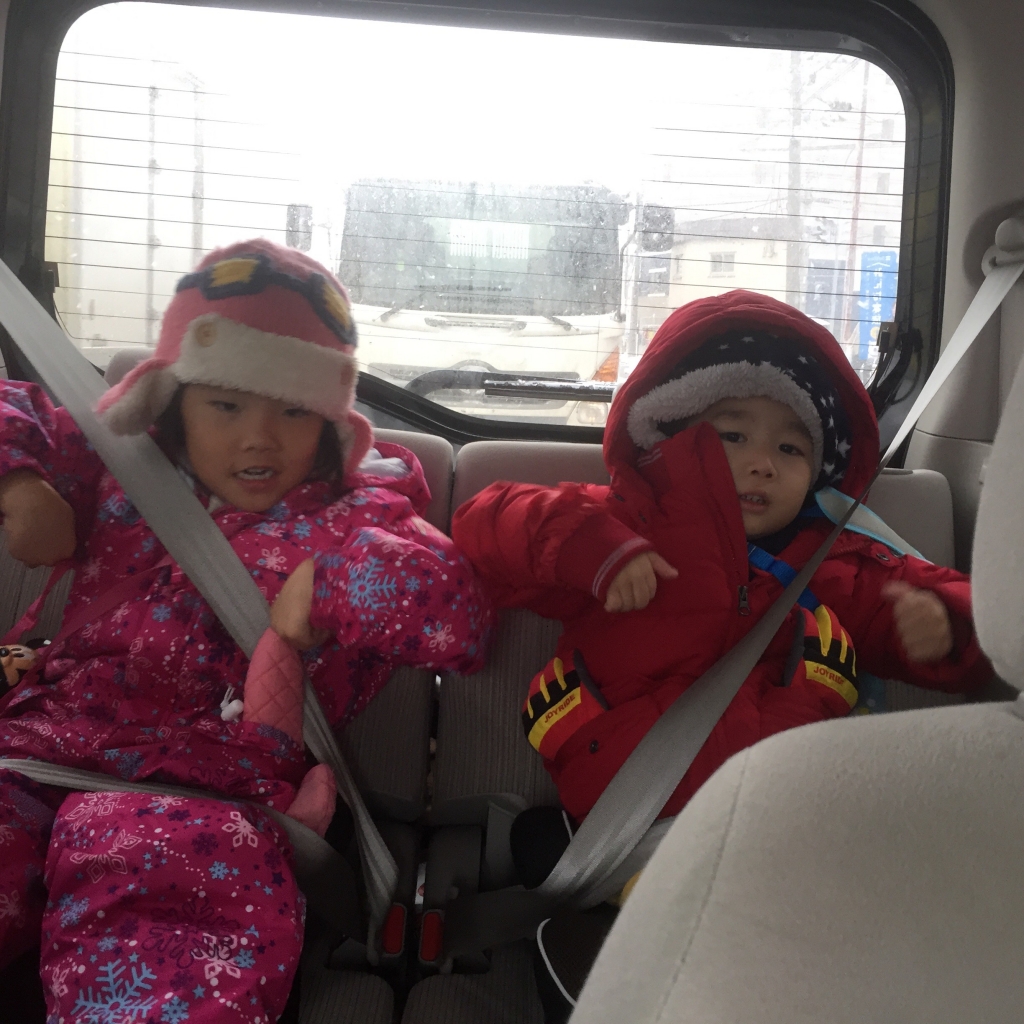 When we got to the park, it was snowy, but there were still good leaves on the ground! We wanted to learn about all the colors of the leaves, so we poked around in the snow for leaves to collect and take back to the school.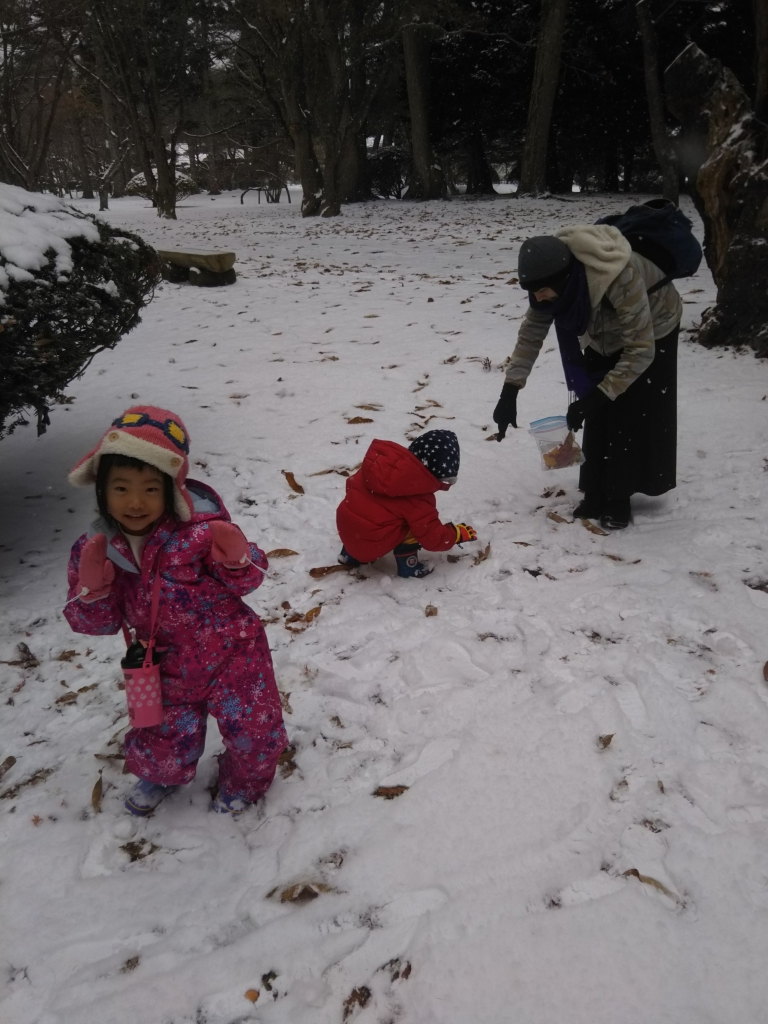 We also had some play time. It was cold but we really had fun in the new snow. And we stayed warm with our gloves and hats.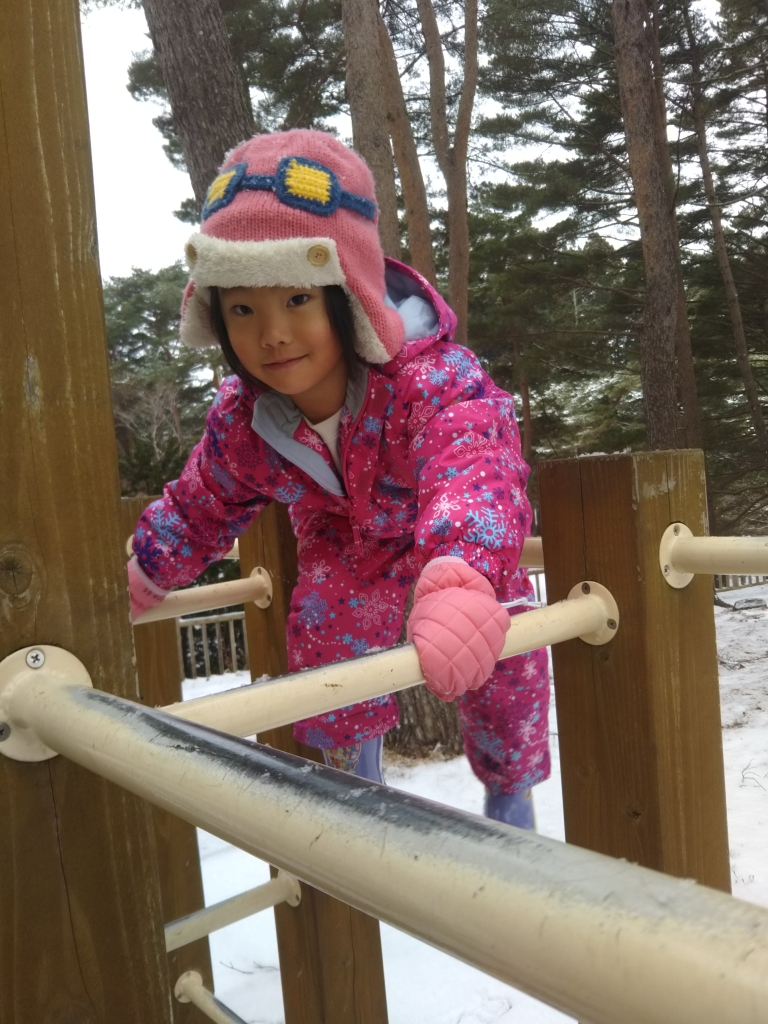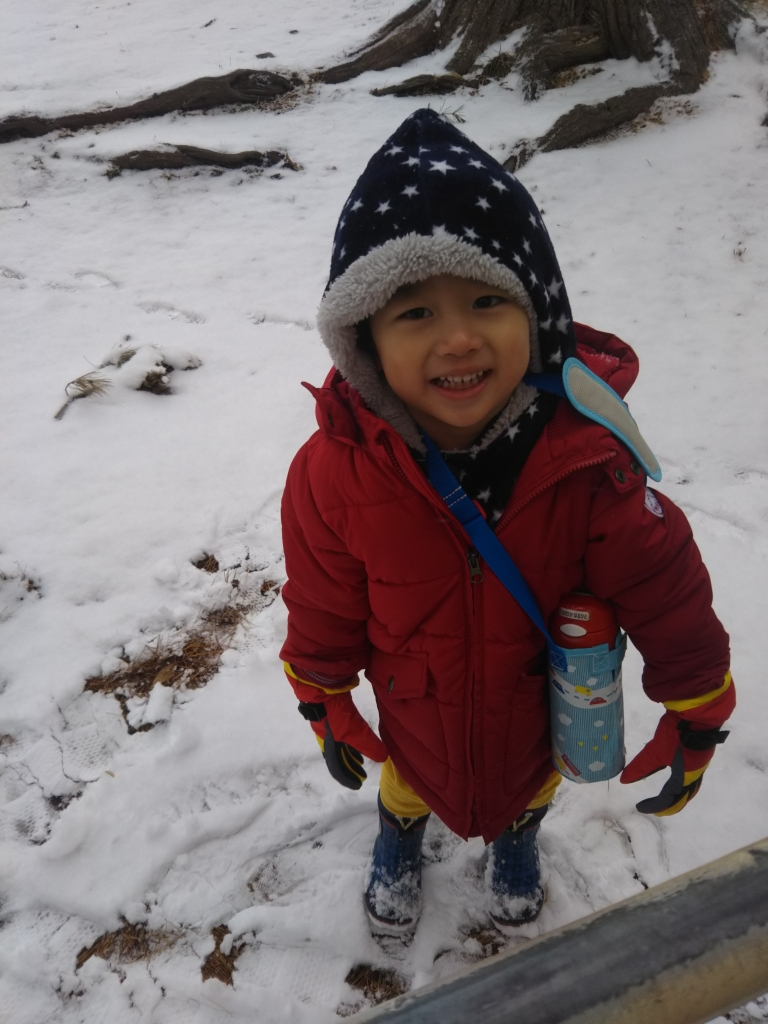 We saw a lot of beauty at the large park. We walked over a bridge and saw how the river was almost gone, and a little frozen. We also saw icicles hanging from some of the buildings. It was a great time to explore the end of autumn and the beginning of winter.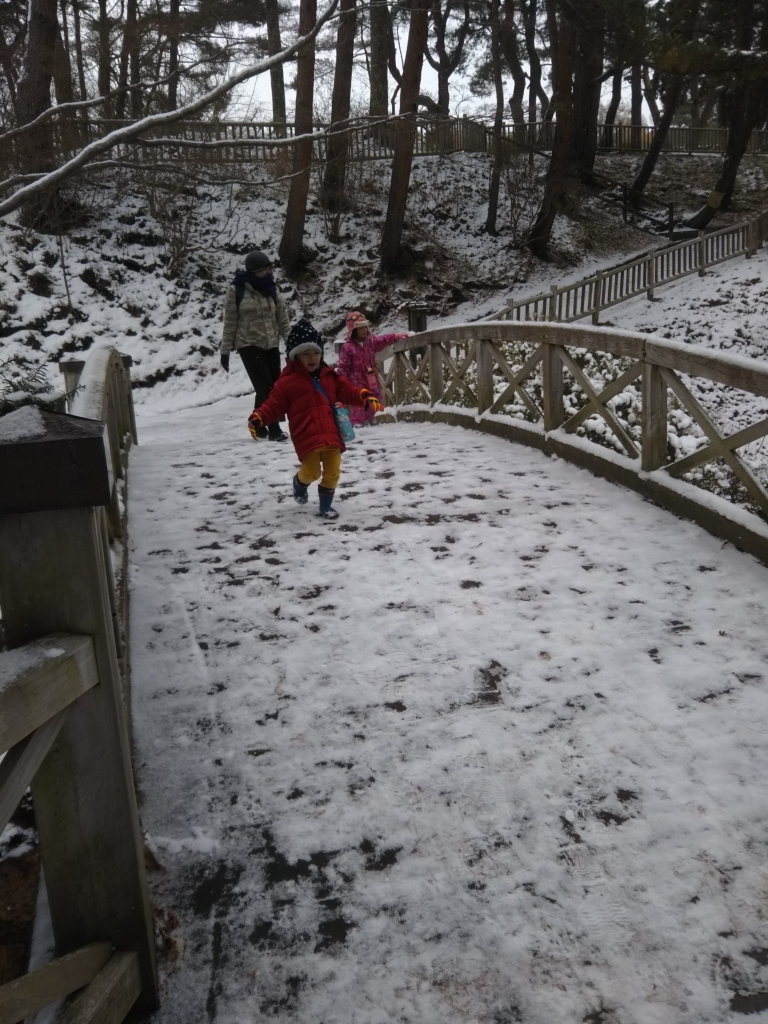 After the park we got warm, and ate our lunch. While we ate our lunch we set out our leaves to dry and pressed them inside a big book to flatten them. Then after we finished eating, we began our leaf craft! We picked out our favorite leaves from the different piles. Yellow, orange, red, brown, and green.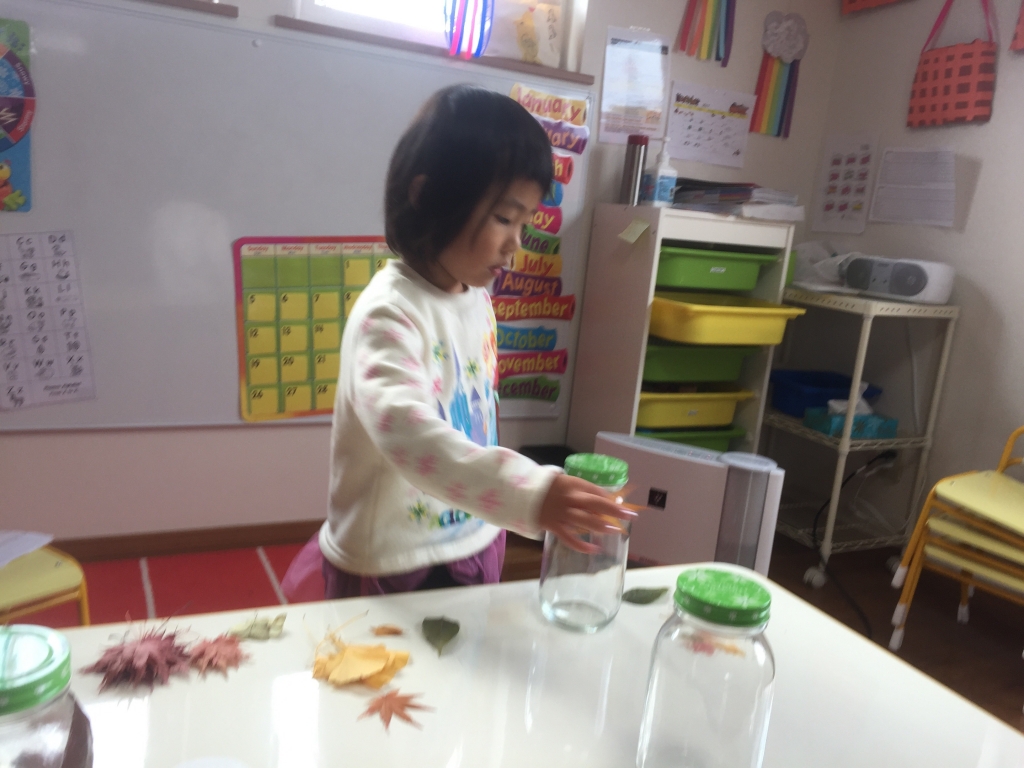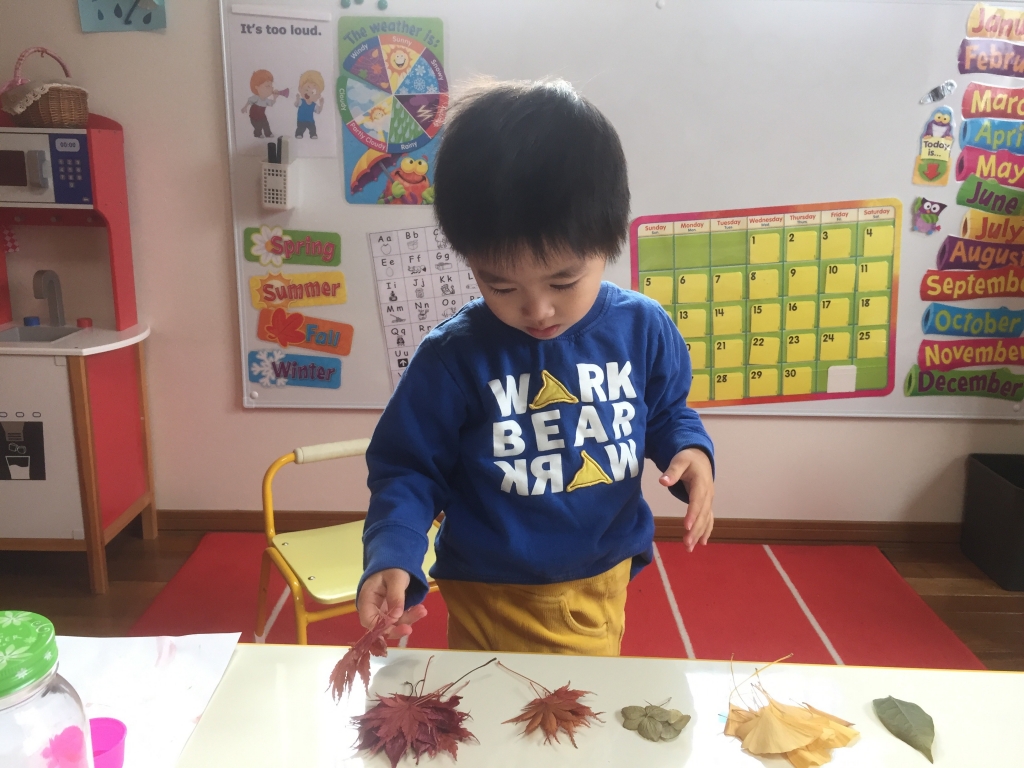 And then the real fun began! We used a special glue, and painted the leaves onto our jars. We had to use a lot of glue! We glued under the leaves, and on top of them, too.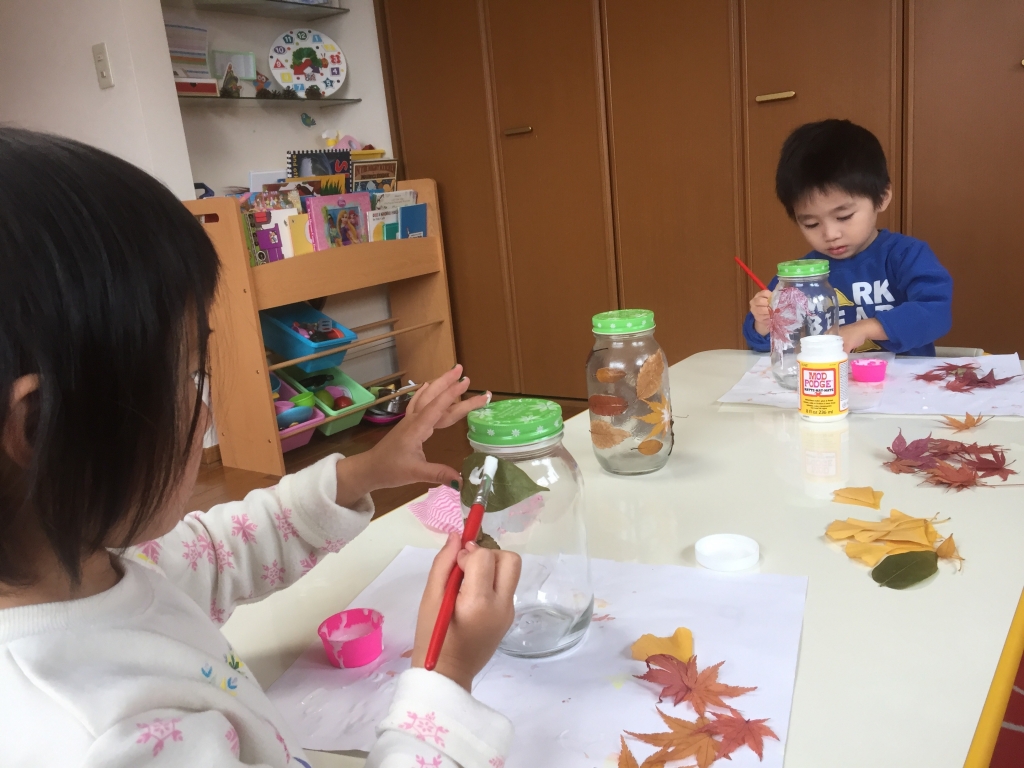 We put leaves all over our jars to create different colors and pretty new patterns. They looked so beautiful!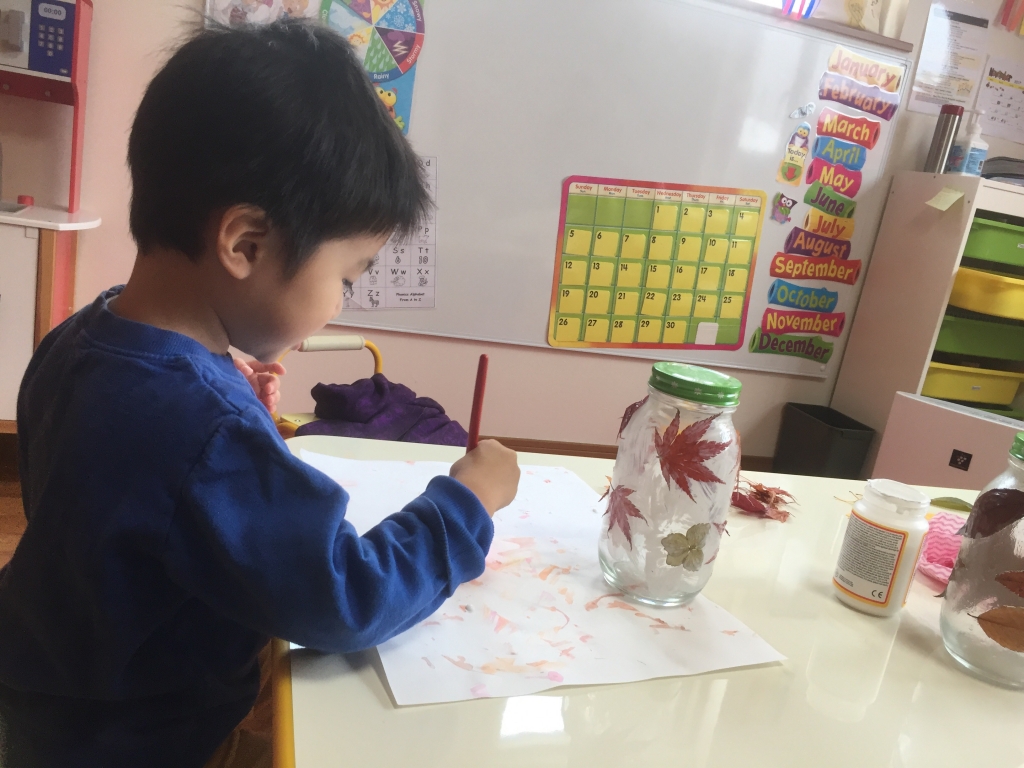 We made sure to put leaves all over the jars. It took a long time to make sure all the leaves were glued on right. Some of them were bumpy and didn't want to sit very well. But we finished just in time for class to end.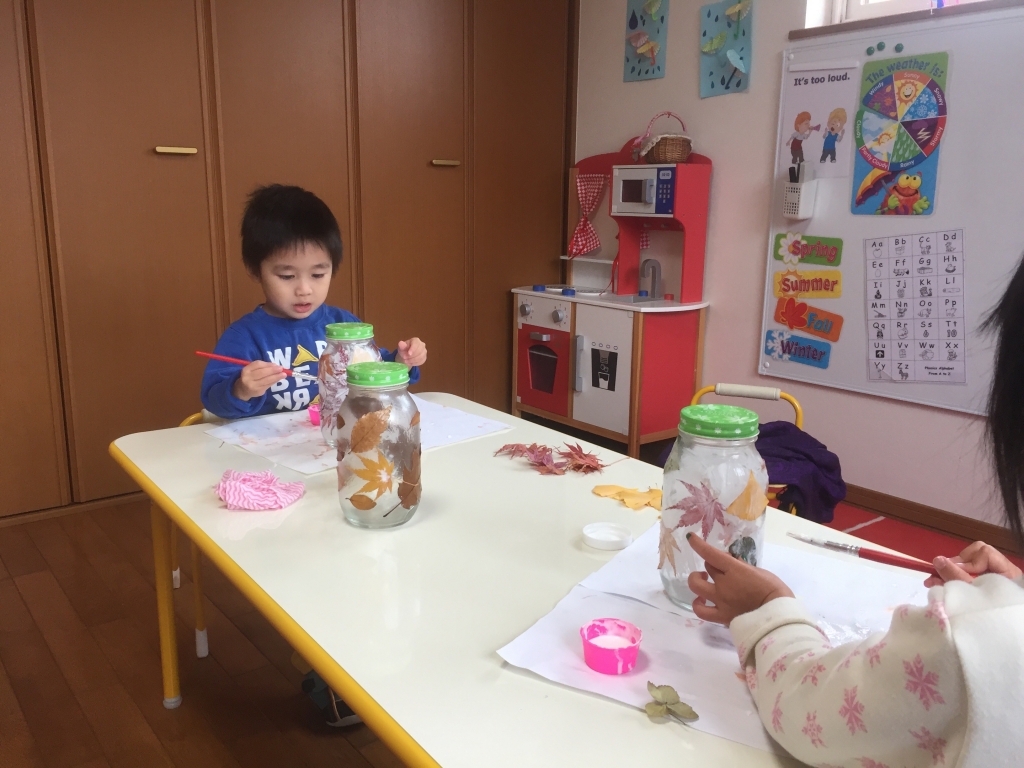 We had to let our jars dry before we could finish them. Ms. Ali used hot glue to add cloth and a ribbon onto our lids. And then we put a little light inside.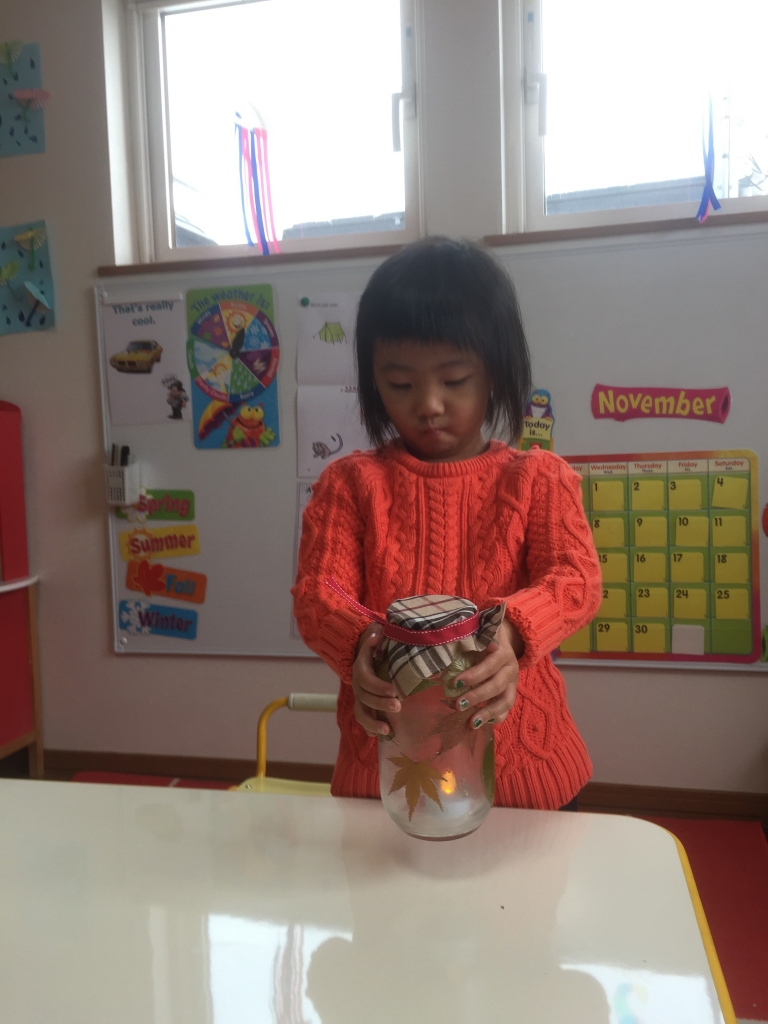 We made leaf lanturns!