2017.12.13 Wednesday
Decorating towards Christmas
Christmas is just around the corner, and we're having lots of fun at the school getting ready for it. On Tuesday we had some special activities in preparation for one of the most magical days of the year! We have a big Christmas tree at the school, and we got to put up decorations on it!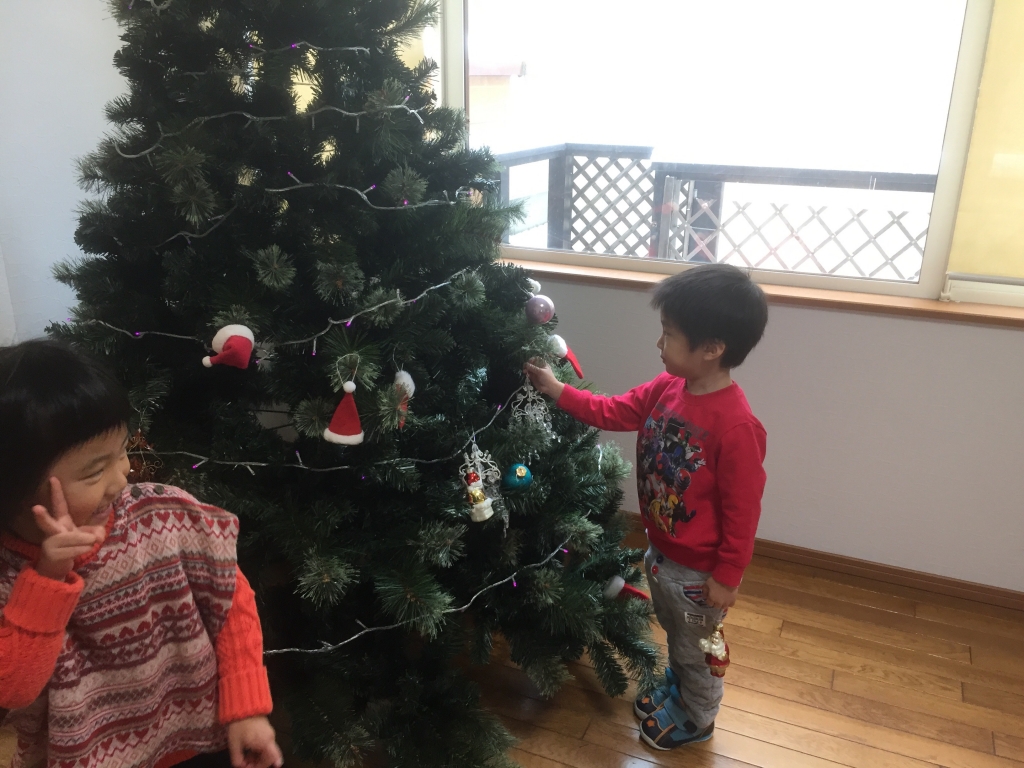 We had ornament balls, Santa hats, snowflakes, Santa bears, and even presents!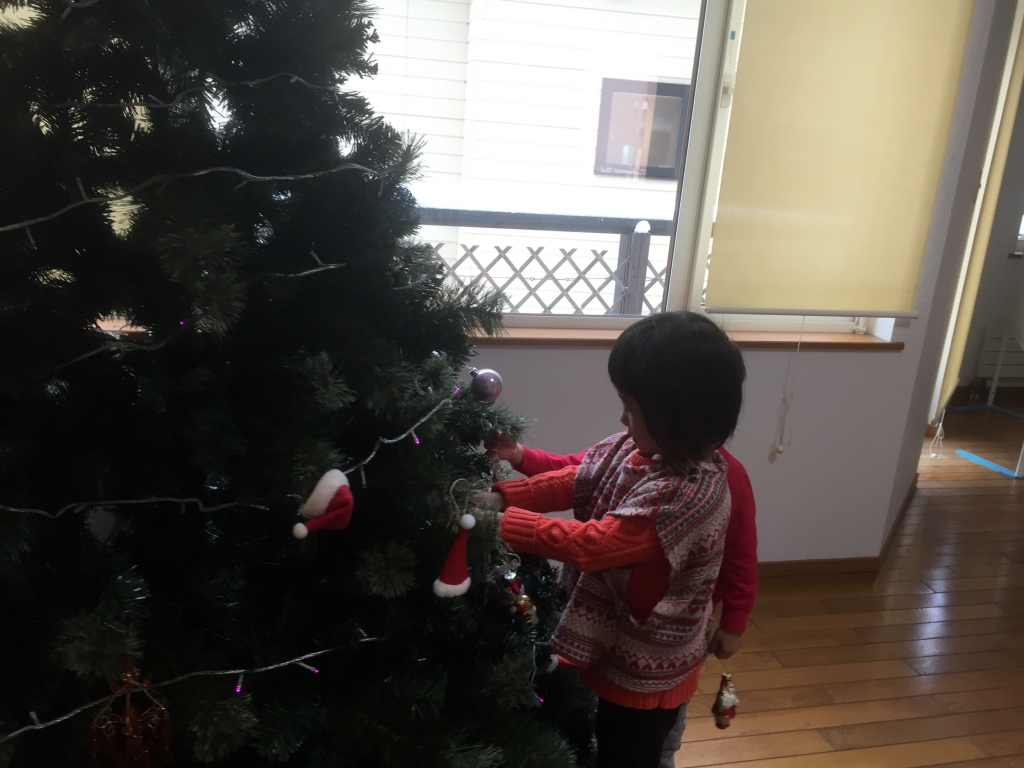 When we finished, we had a beautiful Christmas tree!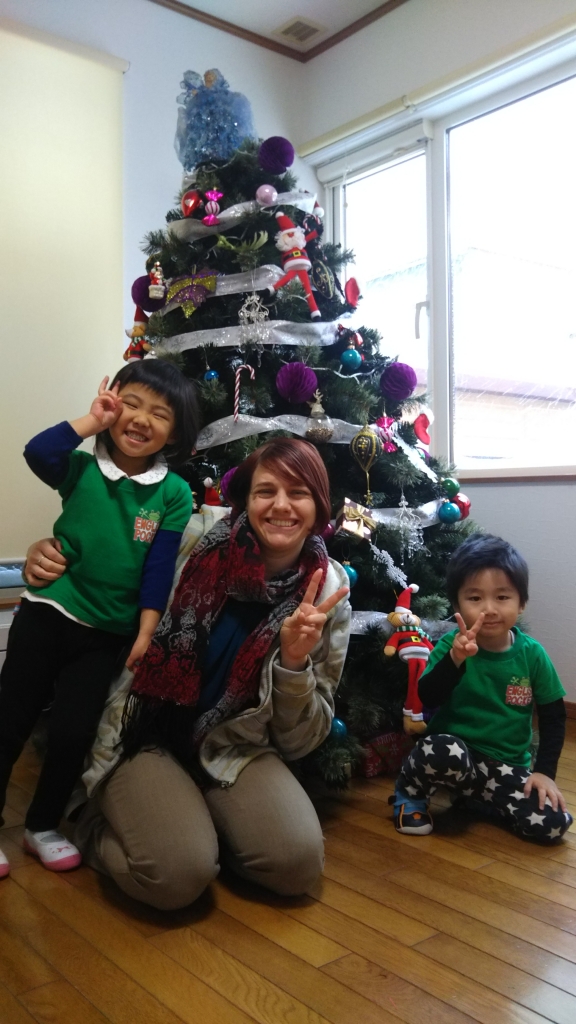 But the fun didn't end there! We also got to write letters to Santa!
We got a special paper and wrote "Dear Santa," on it, and also our names. Then we drew a picture of what we wanted for Christmas.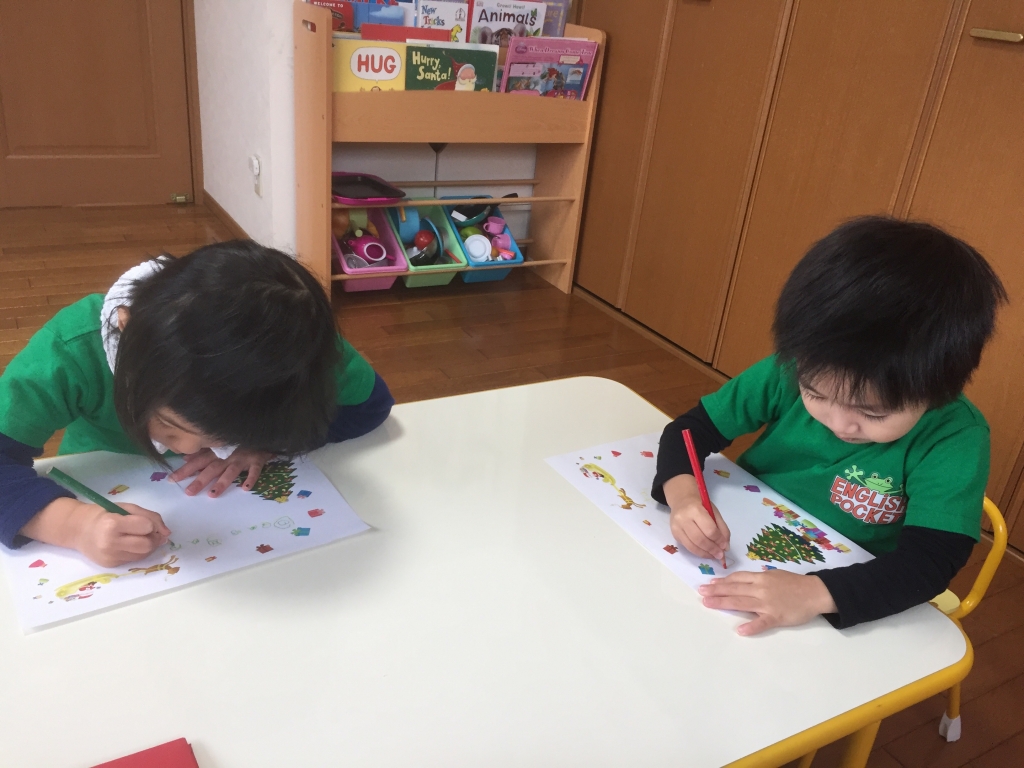 After we finished drawing our legos and Anpanman for Santa, we folded up our letters and put them into Christmas envelopes.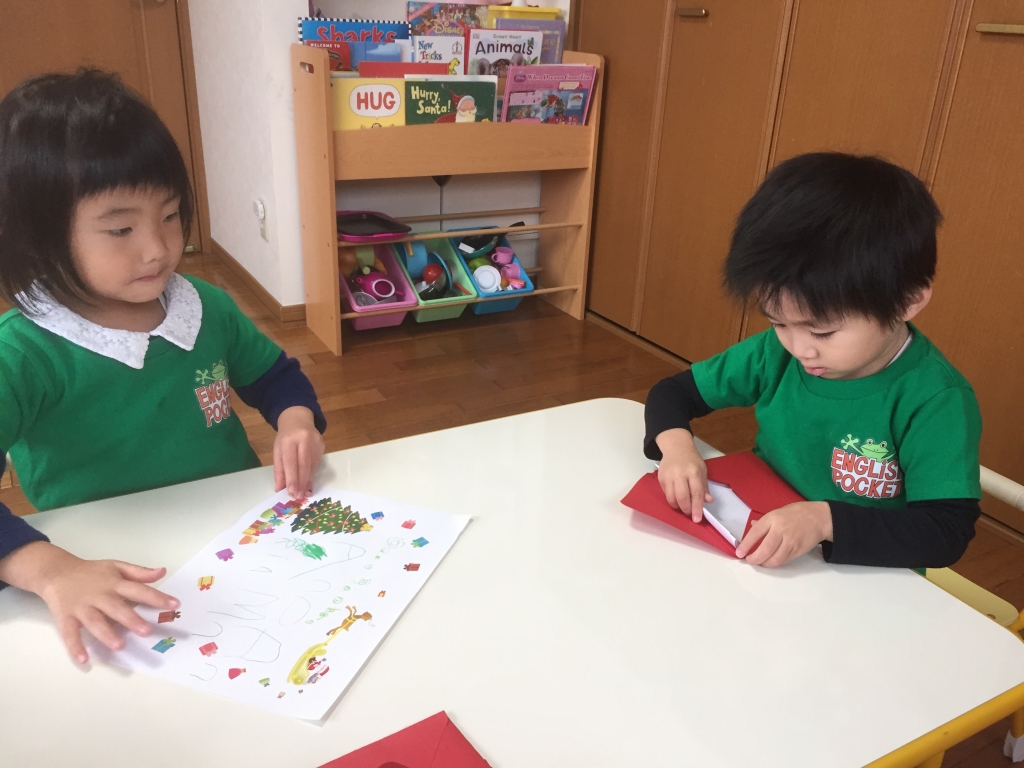 We're so excited for Santa to get them!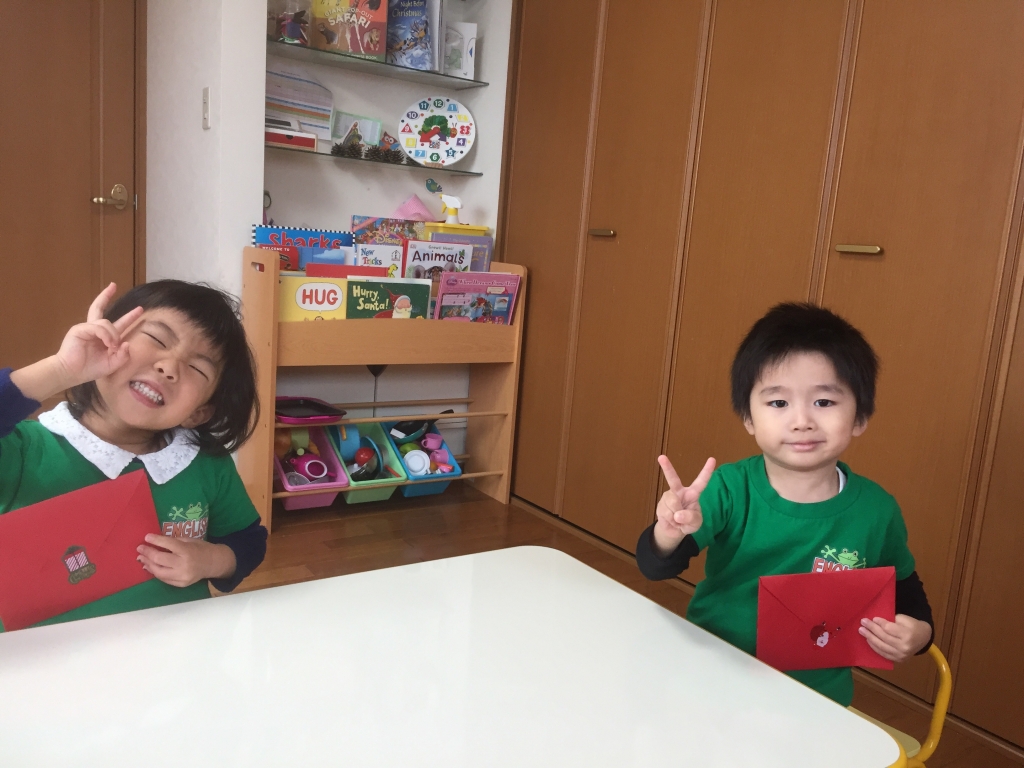 Then we had to deliver them to Santa. There's many ways to send a letter to Santa, but one of them is to leave the letters on the Christmas tree for Santa to find and read. We left ours on the school tree with hopes Santa will find them and bring our presents.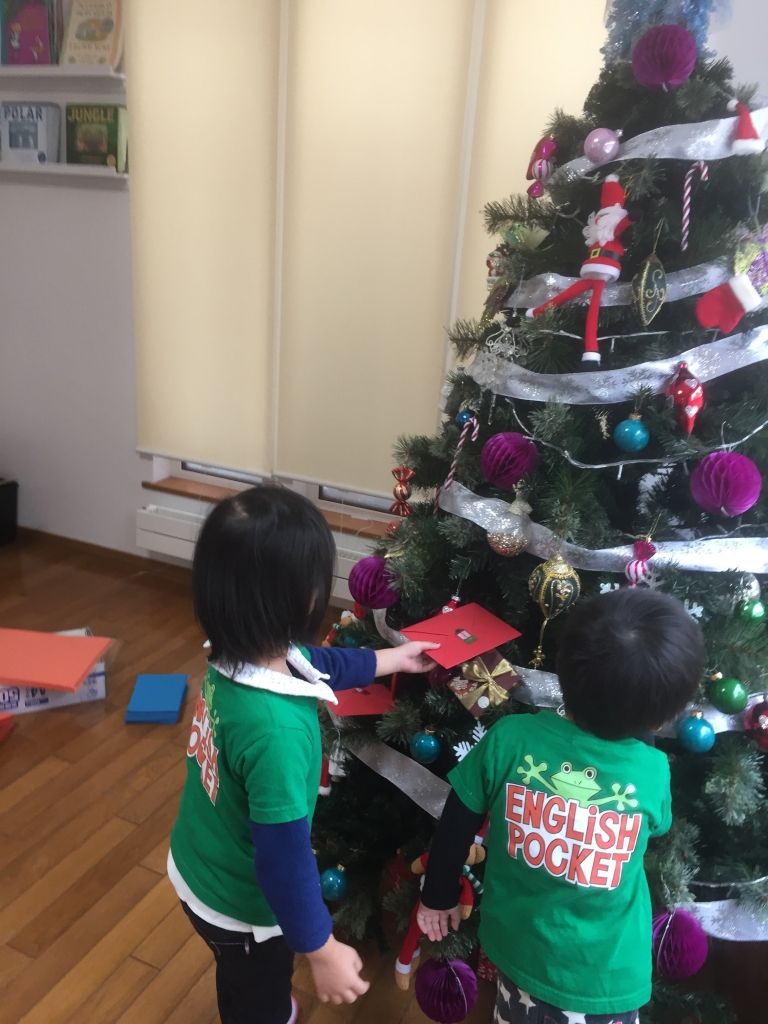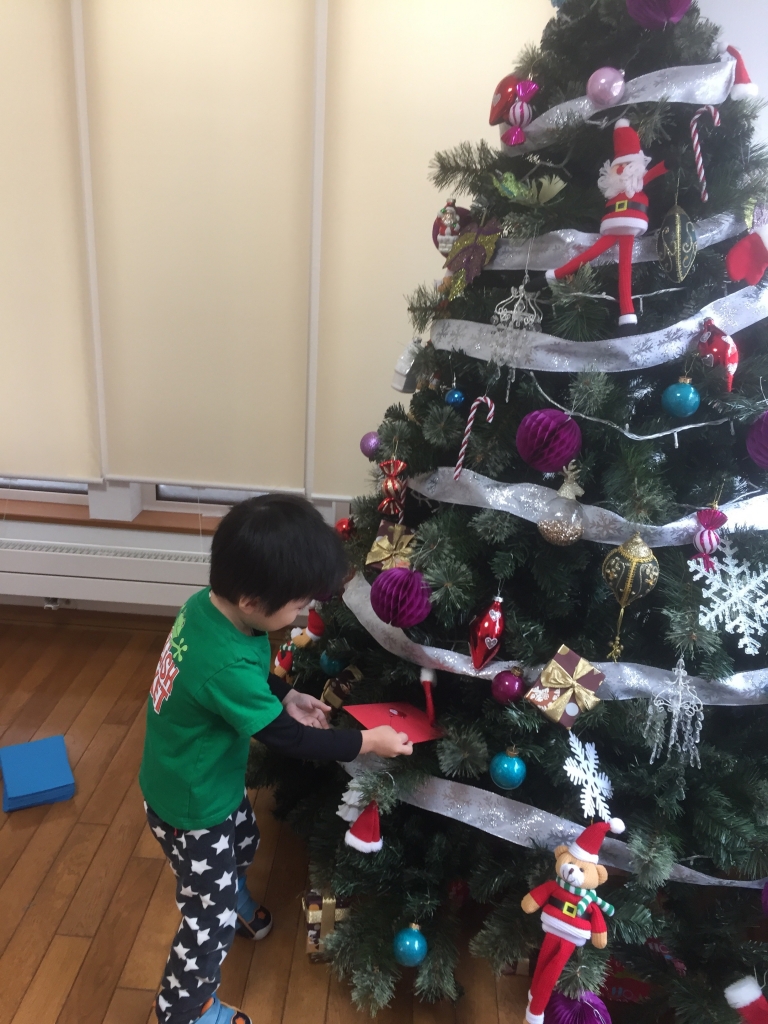 But we know Christmas isn't just about getting presents! It's about giving them, too! The past few weeks we have also been working on something very special that we're going to give to someone we love. We hope we can finish our secret present in time for Christmas! We'll tell you our secret next time!