2018.09.29 Saturday
Car Cookies
For Fun Fun Friday we made cookies. First we had to wash our hands, clean the table, and put on our aprons. Then the mixing began! We mixed flour, sugar, butter, vanilla, a bit of salt and baking powder, and eggs to make our batter. We had to mix it a lot and it was hard work, so we took turns to rest a little.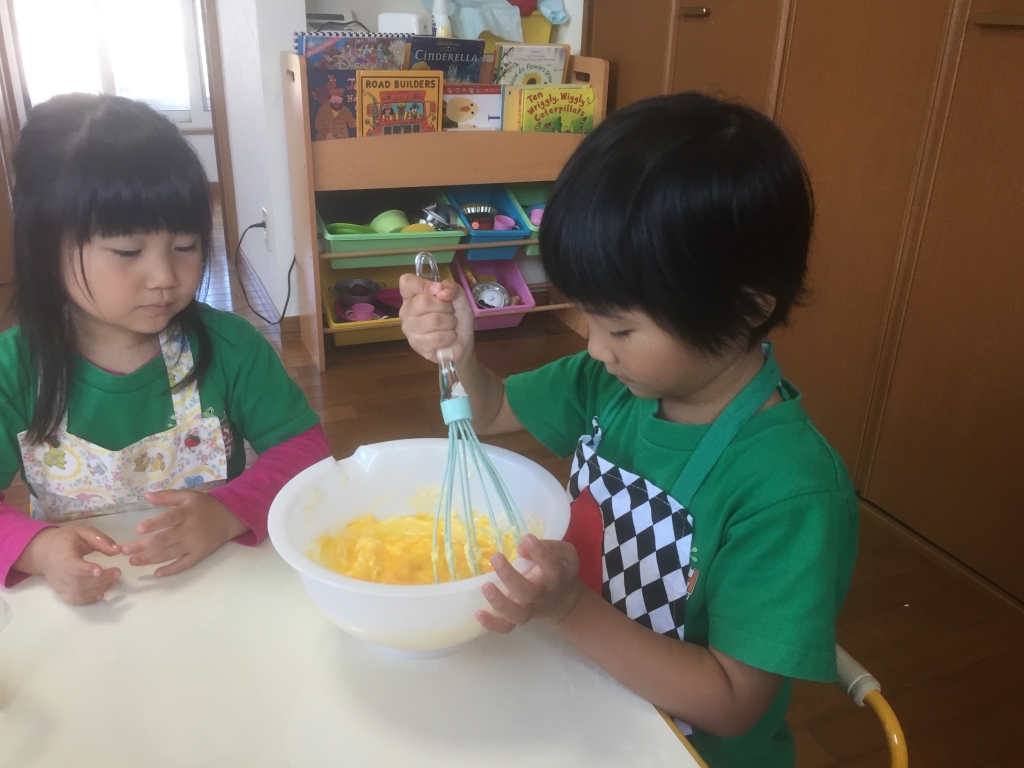 Once we finished with the dough, we were introduced to an American ritual of licking the spoons clean, before actually washing them with soap and water. It was fun to get an idea of what the cookies would taste like!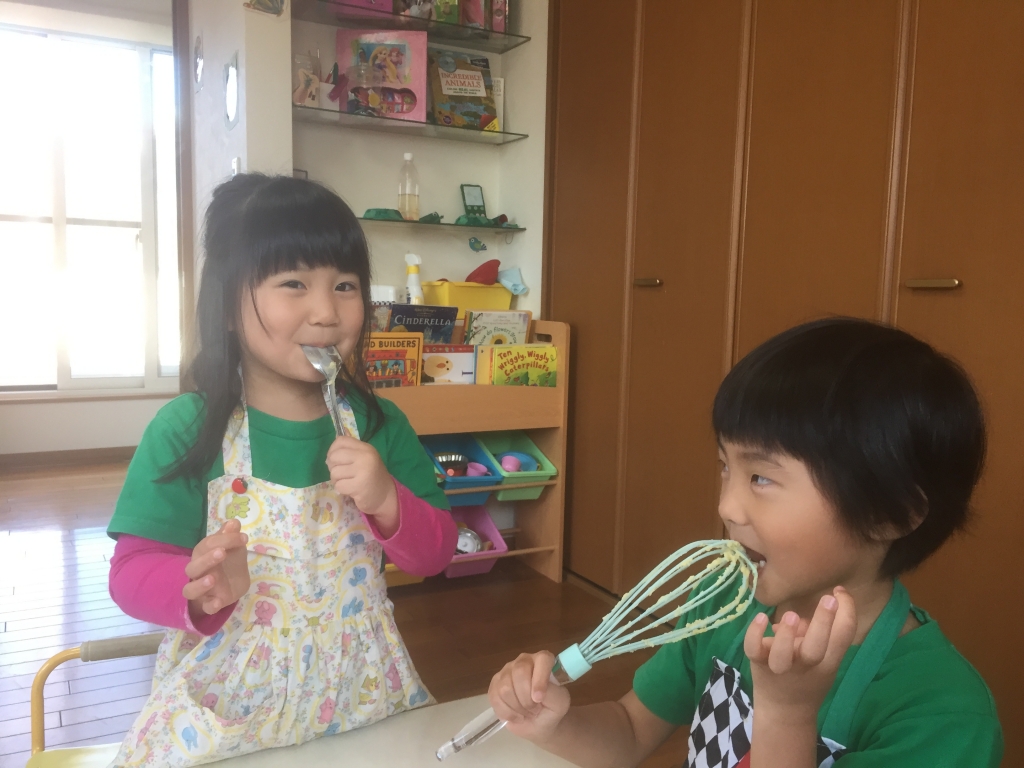 Traditionally, cookie dough is rolled out and then cut with metal or plastic cookie cutters. But where is the fun in that? After chilling the dough in the fridge for an hour we pulled it out and used our own hands like clay to make car shapes. Then we put them on a tray and baked them for about ten minutes. They cooked fast!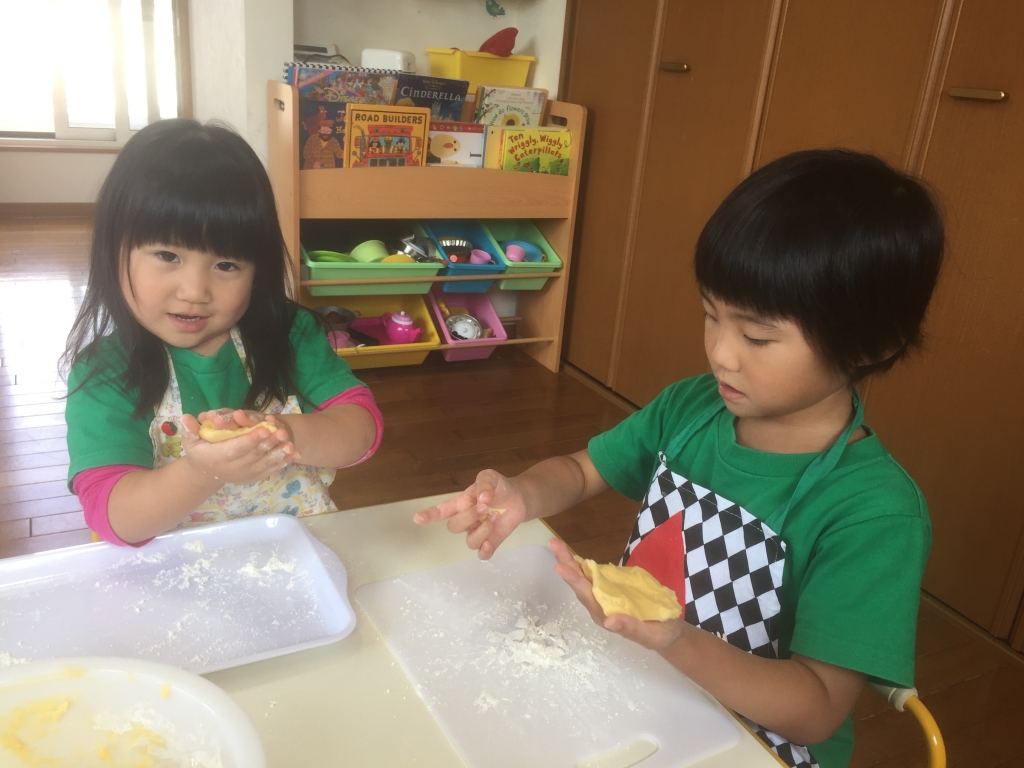 Once the cookies were cooked, we had to let them cool for a while, before pulling out our decorations. We used colored chocolate to make our cars look pretty--and yummier to eat!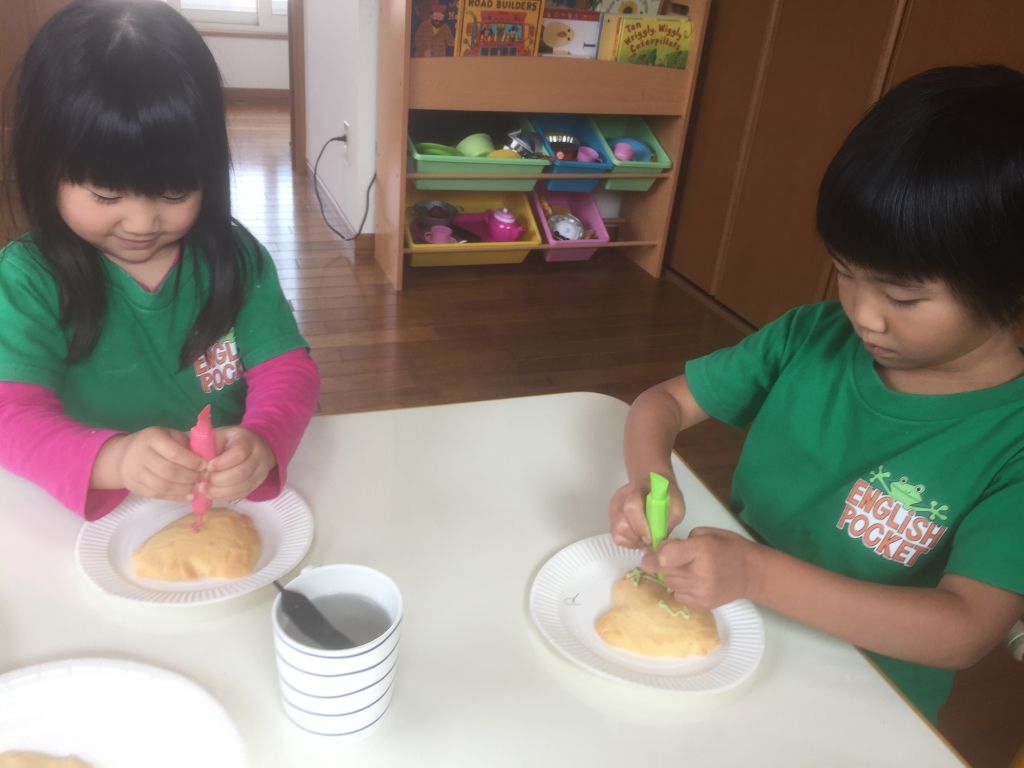 Mako made a gorgeous cookie car!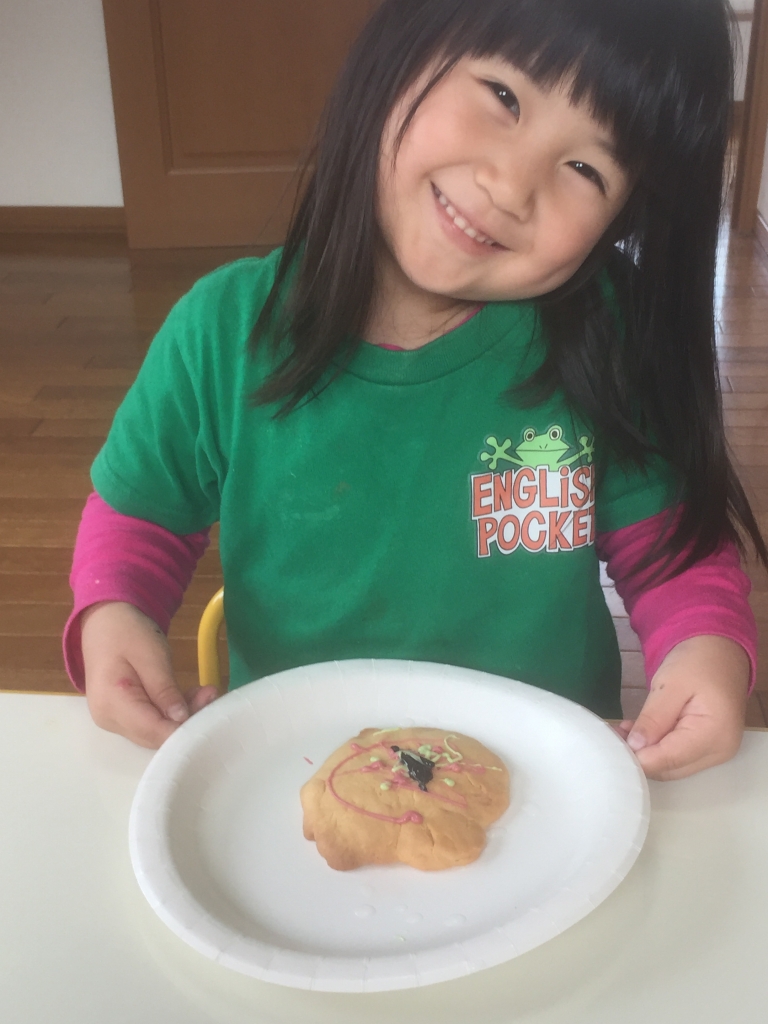 Rin was also very happy with her car, and had it drive around in the air before she began to eat it.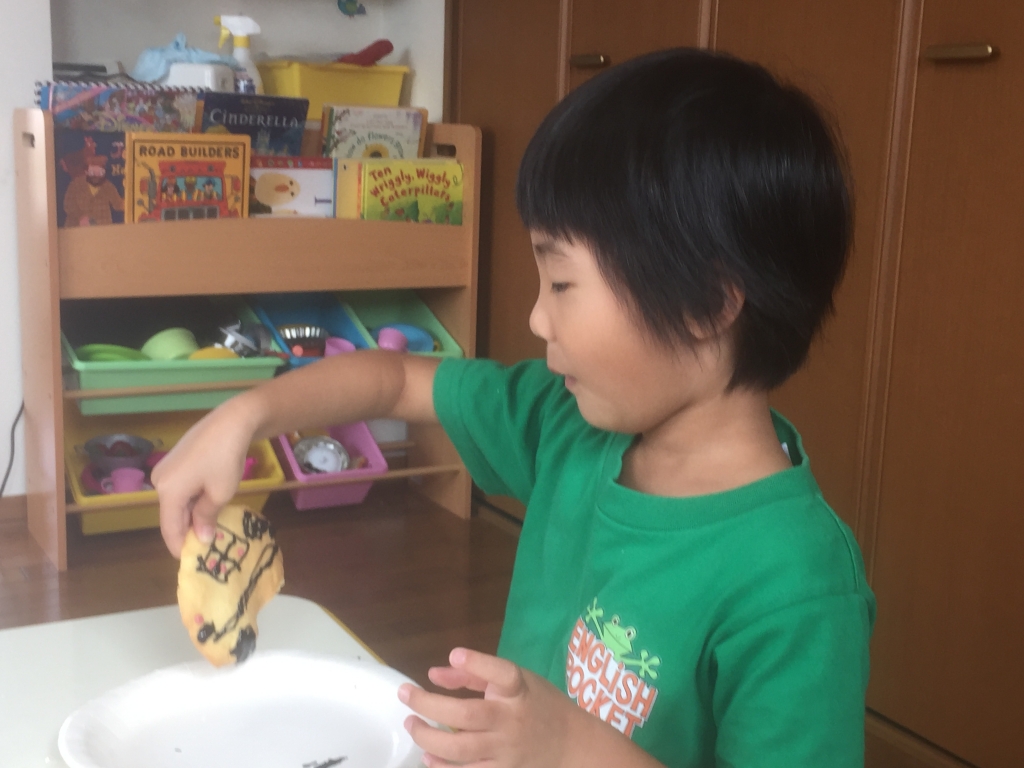 Making cookies is a lot of work, and messy, but fun. And of course, the best part is eating them! Let's make cookies again someday soon!